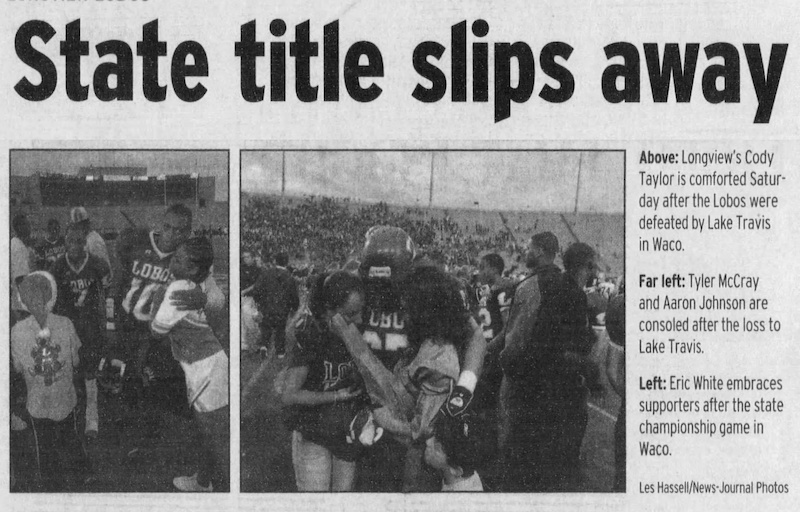 WACO - The Lobos entered the 2008 season in a new classification, dropping to the second largest class in the UIL for the first time since being classified as a Class 3A school in 1955.
New class, new opponents and a new opportunity. And the Longview Lobos seized that opportunity, as they ran through the top half of the Class 4A Division I playoff bracket all the way to their first State Championship appearance in 11 seasons.
Standing in their way was defending State Champion, and winner of 29-consecutive football games, the Lake Travis Cavaliers. Boosting one of the greatest offensive outputs in a single season in Texas history behind quarterback Garrett Gilbert, the Cavs showed Longview why they were ranked the #1 team throughout the season.
This page is highlight all the lead up and aftermatch of Lake Travis' 48-23 victory over Longview, in the third all-time State Title game for the Lobos.