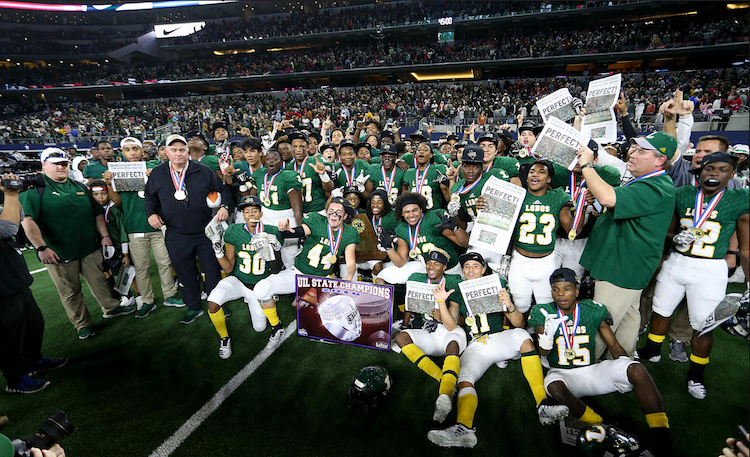 ARLINGTON - The Longview Lobos had not won a state championship in 81 years. After a record setting season of 15 wins, 0 losses and countless school records, the Lobos had just one team standing in their way of the perfect season..the Beaumont West Brook Bruins.
After struggling all night, the Lobos came alive in the fourth quarter and grabbed the lead from the Bruins, 35-34.
Years of frustration were gone in seconds as the third largest crowd in Texas High School Football history watched as the Lobos captured their second state championship.
This page will highlight all previews and recaps of Longview's remarkable state championship victory, and the 5th State Championship game in Lobo history.