The 2022-2023 football season's biggest shock came in the way of the UIL's biannual realignment. Moving into Region II, sending College Station, A&M Consolidated and both Magnolia ISD schools to Region II, are 9 teams the Lobos have absolutely zero history with.

The nine schools that will compose the new District 8-5A Divsiion I are Baytown Goose Creek Memorial, Baytown Lee, Baytown Sterling, Crosby, Humble Kingwood Park, La Porte, Mont Belvieu Barbers Hill, New Caney Porter and Port Arthur Memorial.

None of the 9 have ever been apart of Region II before. Let's take a dive into the history of each school, and review how each team faired in their respect district last season.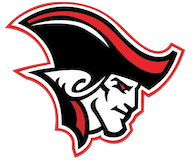 BAYTOWN GOOSE CREEK MEMORIAL


Mascot: Patriots
City: Baytown, Texas
Head Coach: No current coach, Former head coach Shannon Carter left this off season to become a Linebacker coach at Abilene Christian University.
First Year of Football: 2008
State Championships: 0
State Appearances: 0
Last Year's Record & District: 1-9 (0-7 in District 9-5A Division I)
Overview: To say things have been rough down in Baytown for the Patriots since opening their school, would be a bit of an understatement. The Patriots have made the post season just five times in 14 seasons, with record of 0-5 on those playoff games. 4 of the 5 playoff appearance came in the first 6 seasons of their existence. Their lone playoff appearance came in the 2020 season, which proved to be an outlier for the program when they registered their first winning season since 2012. Since 2016, Goose Creek Memorial has finished 0-10, 1-8, 2-8, 3-7, 6-4 and last season they finished back at 1-9. Their former head coach, Shannon Carter, left in the off season for a job at ACU. Last season's lone win came against South Houston in the 2nd game of the season, 27-20, so the Patriots will bring in an 8-game losing streak to the 2022 campaign, as well as a 7-game district losing streak. The Patriots' last two games were it's closest in district play all year, a 10-0 loss to La Porte followed by a 24-14 loss at Beaumont United. Early prediction will be for another rebuilding year for the Patriots, as they start from fresh once more.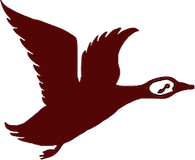 BAYTOWN LEE


Mascot: Ganders
City: Baytown, Texas
Head Coach: Tim Finn, joined in 2018. 23-17 record at Baytown Lee.
First Year of Football: 1920
State Championships: 0
State Appearances: 1951, 1952
Last Year's Record & District: 7-3 (4-3 in District 9-5A Division I)
Overview: In 2020, the Ganders had their most successful season since 2006-2007 when Baytown Lee made the post season for the first time since 2009. Last season, the Ganders lost out on the post season due to a tiebreaker, following an earlier loss in the seaso to Galveston Ball. The Ganders had one of their better starts to a season in quite a while after starting the year out with a 6-0 record, including 3-0 in disrict play. Then came the meat of their schedule, which saw them lose 3 consecutive games to Galveston Ball, Port Arthur Memorial and Beaumont United. The Ganders ended the 2021 season with a 24-21 win over Baytown Sterling in the Battle of Baytown game. Overall, the last two seasons have been the two best years in quite a while for the program...who has struggled in the last decade and a half. The last two years marked the first time that Baytown Lee has had consecutive seasons of non losing records since 2003/2004, and the first with consecutive winning records since 1997/1998. The program itself does have a good history of playoff appearances, with 33 appearances in its history, including two state championship appearances where they lost to Lubbock High in the State Final in consecutive seasons. It's hard for me to picture them gettin into the post season in this district, but they should be one of the teams fighting for the final spot.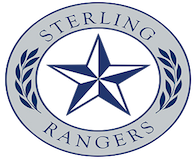 BAYTOWN STERLING


Mascot: Rangers
City: Baytown, Texas
Head Coach: Robert Toomer, joined in 2018. 9-30 record at Baytown Sterling.
First Year of Football: 1966
State Championships: 0
State Appearances: 1972
Last Year's Record & District: 4-6 (2-5 in District 9-5A Division I)
Overview: Along the same lines as their Baytown brothers, the Rangers failed to make the post season last season. For Sterling, it marked the 13th consecutive season without post season play with their last appearance coming all the way back in 2008. Overall, the Rangers have made the post season just once since 1985. The Rangers will enter the 2022 season looking for their first winning season since 2016, with only two winning seasons since the 2005 season. Overall, last year, the Ranges started the season will with a 3-1 record and a win over Beaumont United. A 24-7 loss at Friendswood started the downfall for the season, as Sterling lost 5 of their last 6 contests. The Rangers did have one state title appearance in their history, all the way back in 1972 when they were dominated by Odessa Permian 37-7. It was apart of a three year run that saw the Rangers head to the finals in one year, and back to back State Quarterfinals in the two years following. Since that 1974 Quarterfinal loss, the Rangers have just 5 playoff appearances. As with the other two Baytown teams, it's very difficult to see the Rangers in the post season out of this district.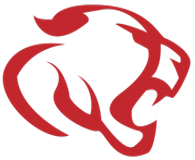 CROSBY


Mascot: Cougars
City: Crosby, Texas
Head Coach: Jerry Prieto, joined in 2019. 30-13 record at Crosby.
First Year of Football: 1923, no football for 1928-1930 returned in 1931.
State Championships: 0
State Appearances: 1960, 2020
Last Year's Record & District: 12-3 (7-0 in District 12-5A Division II)
Overview: Fresh off the two most successful seasons in school history, the Cougars of Crosby enter 5A Division I for the first time with an appearance in the 5A Division II State Championship game in 2020 and a State Semi-Final loss last season. The Cougars have no doubt turned things around since missing the post season back in 2018. With head coach Jerry Prieto entering his fourth season at the helm, the Cougars have recorded back to back 12 win seasons, and their 5 playoff wins in 2020 before getting blown out, 56-21 to Aledo, in the title game being a school record. Last season, the Cougars continued their successful ways, riding to a 12-3 season and all the way to the State Semi-Finals before another blow out playoff loss, handed to them this time by Liberty Hill 42-14. The Cougars are one of three 5A Division II teams moving up to Division I in this district. No doubt Crosby has to be the favorite in this district. They've been the most consistent team over the last 3 years and with their speed, it'll be tough to slow them down. Crosby does have another state title appearance outside of 2020, all the way back in 1960 when the Cougars lost 20-0 to Albany.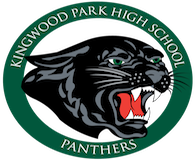 HUMBLE KINGWOOD PARK


Mascot: Panthers
City: Kingwood, Texas
Head Coach: Cale Melton, joined in 2020. 8-12 record at Humble Kingwood Park.
First Year of Football: 2008
State Championships: 0
State Appearances: 0
Last Year's Record & District: 4-6 (3-4 in District 12-5A Division II)
Overview: A program that has just two playoff wins in its history, the Panthers of Kingwood Park have been in perputual rebuilding mode since the program's first since back in 2008. Cale Melton came to Humble Kingwood Park from Highland Park looking to build a culture of win. Thus far, it's been back to back 4-6 seasons. Last year, the Panthers opened the season with a 35-20 victory over South Houston, before losing 6 consecutive games. The Panthers ended the year on a three game winning streak, the most impressive over 6-4 Nederland. Santa Fe (0-10) and Dayton (2-8) were the other two wins. For Lobo fans familiar with New Caney from Lufkin's district last year, the Eagles knocked off the Panthers, 47-27, in the second game of the year. Can the Panthers battle for a playoff spot? They were not very competitive in any of their district losses last season, apart from a 56-40 loss to Port Neches-Groves. The Panthers are looking for their first playoff berth since 2019, and first playoff win since 2014.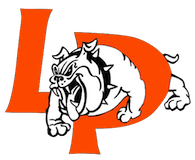 LA PORTE


Mascot: Bulldogs
City: La Porte, Texas
Head Coach: David Ortiz, joined in 2021. 2-8 record at La Porte.
First Year of Football: 1920
State Championships: 0
State Appearances: 0
Last Year's Record & District: 2-8 (2-5 in District 9-5A Division I)
Overview: It's been an extremely rough couple of seasons for the Bulldogs of La Porte. Since their last playoff appearance in 2017, the Bulldogs have managed just one winning season (5-4 in 2020). Even in their 2017 season, they finished with a below .500 record. Overall, since knocking off Katy in the 2011 Regional Round, the Bulldogs have struggled to find much success at all, winning just 3 playoff games in 10 seasons. Last season, a new head coach in David Ortiz entered the picture only to result in much of the same to the tune of a 2-8 record. La Porte's two wins, however, did come against two district teammates in Baytown Sterling and Bayown Goose Creek Memorial. All other games, aside from a 6 point non-district loss to Clear Lake out of Houston, were at least 3 score losses. A proud program will no doubt be fighting in 2022, but it's going to be very difficult in this district with the additions of Crosby and the likes.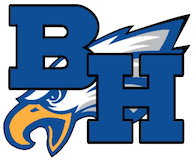 MONT BELVIEU BARBERS HILL


Mascot: Mont Belvieu Barbers Hill
City: Mont Belvieu, Texas
Head Coach: Carl Asbeck, joined in 2021. 6-6 record at Barbers Hill.
First Year of Football: 1930
State Championships: 1971, 1976
State Appearances: 1971, 1976
Last Year's Record & District: 6-6 (4-3 in Distrit 12-5A Division II)
Overview: Much like a lot of the coaches in this district, Carl Asbeck came from Cedar Park looking to build a winning culture at Barbers Hill. Following Tom Westerberg leaving after just two seasons, the Eagles were looking to get back to where they were in 2019 when they reached the Regional Round before losing to Manvel, and recorded 12 wins on the season. While the Eagles went 6-6 in Asbeck's first season, they did upset Fort Bend Marshall 41-20 in the first round of the playoffs before falling 41-35 to A&M Consolidated. The record doesn't look the most impressive, but digging a little deeper shows a much better story. Barbers Hill opened the season with a 41-20 loss to the eventual 5A Division I State Champions in Katy Paetow, they rolled over Kingwood Park and hung right with Crosby in a 53-46 shootout. Their worst loss of the season probably came at the hands of Port Arthur Memorial, 56-28. Though a 35-7 loss to Texas City to end the regular season could be had as well. I fully expect the Eagles to continue to improve and compete very well in this district. Longview fans no doubt will remember the name Barbers Hill as they are the only team in this district the Lobos have any type of history with. The two teams were set to meet in 2008 and 2009 at SFA, but both games were canceled.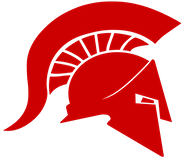 NEW CANEY PORTER


Mascot: Spartans
City: New Caney, Texas
Head Coach: Billy Russell, joined in 2021. 2-8 record at New Caney Porter.
First Year of Football: 2010
State Championships: 0
State Appearances: 0
Last Year's Record & District: 2-8 (2-6 in District 8-5A Division I)
Overview: Probably the most familiar of teams in recent years from this district, as the Spartans competed in 8-5A Division I the last two years, the Spartans look to continue to rebuild following the first year under new head coach Billy Russell. Despite only two wins all season, both in district over teams with a combined 4-16 record), Porter no doubt took some strides in 2021. Losing to Lufkin by 10, and Waller by 7, the Spartans improved as the 2021 season went on and no doubt can expect to be fighting for a playoff spot in this district in 2022. An extremely young program, New Caney Porter has just four playoff appearances to their name and just one playoff victory (2019 vs Fort Bend Hightower). While they're not going to compete for a district championship, most likely, this district is primed for them to compete and return to playoff action.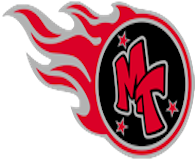 PORT ARTHUR MEMORIAL


Mascot: Titans
City: Port Arthur, Texas
Head Coach: Brian Morgan, joined in 2018.
First Year of Football: 2002
State Championships: 0
State Appearances: 0
Last Year's Record & District: 8-3 (6-1 in District District 9-5A Division I)
Overview: For the last 6 seasons, it's really felt as if the Titans were on the verge of taking that next step. The problem for the Titans, has been the lack of playoff success. In 2018, Port Arthur Memorial looked primed for a good run following a 9-1 regular season, only to fall 20-19 in bi-district to Richmond Foster. A disappointing 5-5 regular season in 2019 gave them the chance to meet up with Alvin Shadow Creek, the eventual state champions. Into 2020, the Titans rolled to a 9-0 regular season record only to be upset in bi-district by Fort Bend Hightower 41-34. Come 2021, it happened again. A long district winning streak ended in the final game of the regular season with a 28-27 loss to Friendswood to set up another close loss to Fort Bend Hightower in bi-district action. Port Arthur Memorial's last playof win came in 2017, a 45-14 win over Galveston. Since, the Titans have 5 straight, starting with a 33-29 loss to Temple in the Regional Round in 2017. No doubt this district sets up perfectly for them to be able to compete for another district crown. Last season, they opened the year with dominating wins over a Lancaster team that Longview is familiar with, and will play in district play this season, as well as a 56-28 win over Barbers Hill. Crosby though, did knock off the Titans 41-26 last season. They're on the verge, they just need to take that next step. Historically, in the school's short existence, a 2011 State Semi-Final berth was the deepest the Titans have ever gone. The Knights of Cibolo Steele, defending state champions at the time, knocked off PA Memorial 51-31 that season. Since that 2011 loss, Port Arthur Memorial has just 5 playoff wins to their name.